Color Trend is like a sub-brand of Avon. They make cosmetics that are very playful and colorful.
The Ice Sheers Collection by Color Trend is consisted of three scented nail polishes - Delicious Berry, Refreshing Pear and Luscious Lemon. I don't have Luscious Lemon, so I'll only show you the other two.
First up is Delicious Berry. It's a sheer berry pink with blue/purple shimmer. According to the name it smells like berry and it's a nice change from the usually stinky polishes :) You need 3 or more coats to achieve full coverage. It looks nice when layered on black, but I don't have swatches right now.
Color Trend Ice Sheers Delicious Berry - 3 coats (click for larger)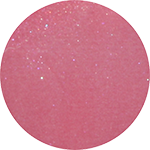 Refreshing Pear is a sheer light shimmery green. The color reminds me of cucumbers :D Just like Delicious Berry, it's not very opaque and it takes around 3-4 coats for full coverage. Just like the name says, it smells really refreshing. Swatches on black are coming soon.
Color Trend Ice Sheers Refreshing Pear - 3 coats (click for larger)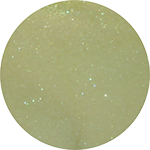 Thanks for reading :)