Hello everyone. I've been trying to create different looks inspired by some photos of the space that I've seen. What I'm going to show you today is a simple look created by layering two polishes.
I used
Avon Twilight Blue
as a base. It's a very dark blue with blue shimmer. I think that without the shimmer it would be just a plain black color. It's from the SpeedDry+ line, so it dries really fast and it's great for stamping.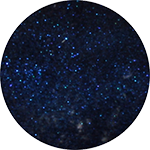 Then, I layered a coat of Gabrini Elegant 376 on top. This is a very nice polish, but it can only be used as a topper. In fact it's the best topper I have so far, because it has a really fine shimmer in it, instead of glitter particles which are very hard to remove.
(click for larger)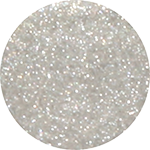 This is how the topper looks in the bottle.
Thanks for reading :)
p.s. I was absent for the past 5 days, so I'll try to make it up by posting a few posts today.