Two posts about space nails in one day? Yeah, I'm kind of obsessed with it right now. I was able to watch/photograph the meteor shower that happened the night between August 12th and 13th and it was awesome. Again, like the manicure from the previous post, this one was made by layering two polishes.
I used Catherine Arley 54 as a base. It's a black cr‬è‪me and I kind of hate it. It's a bit runnier than most black I've seen and it looks warmer than the other ones. It takes 2 coats for full opacity and I'm not really happy about it. Not good for stamping - not happy about this either. Overall, it sucks. You may wonder why do I even use it if I don't like it. The answer is simple - I don't have another black right now :(
Catherine Arley 54 - 2 coats (click for larger)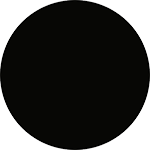 Okay, adding a color drop for a black nail polish is kind of silly, but I've already uploaded it :D
And now I give you the glitter topper with many 'faces' - Catherine Arley 63. It's very smooth and easy to remove, which is not typical for glitters. It's a square shaped glitter. I don't really know how to describe it, because like I said it has many 'faces'. In the bottle it looks like a pink/red glitter in an almost transparent greenish base. Well, just look at this color drop from it. Kind of ugly, right?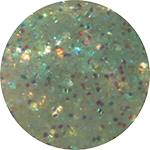 But, when you layer it, it's a whole different story from there. Depending on the base color you use, you'll get different results. When layered on black it looks like blue and green glitter and it's very pretty :)
This may not remind you of space nails, but it's the first one I actually tried. I'll show you the more complex looks I've achieved in some other post.
(click for larger)
Thanks for reading :)