Hello everyone! Today I'm going to show you some green nail polishes and a blue one that I keep forgetting to post about.
Maybelline Mini Colarama Green Park is a bright mint green cr‬è‪me. It's opaque in 3 coats, which is not that bad, though I always prefer 2 coats. I've been wanting to buy this one for a while and I always ended up buying other polishes :)
Umbrella 132 (over Maybelline Green Park) is a glitter nail polish that is consisted of small fine green glitter. I fell in love with it as soon as I saw it. This is my first nail polish from this brand called Umbrella that showed up recently in Skopje's stores. I must say that I'm pleasantly surprised by the drying time and the quality. The glitter spreads nicely throughout the nail and gives nice coverage with only one coat. I noticed some other glitter nail polishes from this same brand and I'm happy to say that I'm going to buy some of them as well.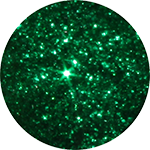 Avon SpeedDry+ Limeade is a pearly green polish. It's kind of sheer so I needed 3 or 4 coats for the swatch, I'm not quite sure. This wasn't such a huge problem because it's from the SpeedDry+ line, which means that the drying time is really fast so you don't need to wait long between coats. I must say that it looked way nicer in the catalogue and I'm quite disappointed with it.
Golden Rose w/Protein 329 is a teal jelly, opaque in ? coats. I added only 3 and you could still see the nail line, so I thought that even 5 coats couldn't make it fully opaque. However, the shade is really beautiful :)
Thanks for reading :)