Hello everyone!
A week ago I received one of Avon's new shades for spring/summer 2012 and it's called Loving Lavender.
It's a pale muted lavender creme. Opaque in around 2 coats, depending on the thickness. I like this polish very much. I've been searching for a similar shade for a while and I couldn't find one that I liked.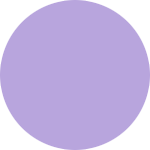 I'm not able to choose the perfect words to explain the beauty of this polish. I truly recommend it to any pastel polish lover :)
And here's the cute mix 'n' match manicure I did on top of this polish. I did it after 2 days of wear, so excuse the small chip on the index finger.
Index, middle and pinky have white polka dots on top. I stamped a white bow on my ring finger using
Born Pretty Store's plate m59
. And lastly, I used a pink holographic glitter called Miss Selene165. I painted whole thumbnail with it and filled the space around the bow on the ring finger.
Here's a close-up on the glitter polish.
Thanks for reading :)