I'm not sure whether I like or dislike this period of the year. Everyone is tired of the winter weather, even me. I'm usually known as the winter lover, but right now I feel like I need a bit of sunshine just to get my motivation up. I like spring, too, but I've got pollen allergies and I can't really function properly during this period. As the nature is getting greener and greener, I decided to put some green on my nails as well.
This is a simple manicure I was wearing for a couple of days. Even though the shades don't come from a same green tone, I kind of liked the result. So, today I'm going to write about two greens - Gabrini Elegant Mirror Colors M05 and Gabrini Elegant 317 (the middle one is
H&M Hunt Me Down
). I don't have a separate swatch, but you're probably get the picture :)
Gabrini Elegant Mirror Colors M05 is a dark spring green creme, opaque in two coats. As you can see, some bubbles appeared after the application, that's the only downside of this polish. It's pictured on the index and ring finger.
Gabrini Elegant 317
is a deep forest green creme, opaque in 1-2 coats, depending on the thickness. It's very beautiful. The color is very similar to
Avon Green With Envy
, but the quality is a bit worse. Pictured on thumb and pinky.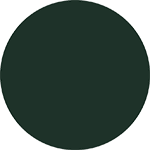 Thanks for reading :)
Мало извинување до македонските читателки. Новите постови кои ги пишува само на англиски, ќе бидат преведени наскоро. Поздрав :*