Good evening my lovely readers!
This will be yet another swatch post, but today I'm going to show you a brand that I haven't shown before. It's called Seventeen. I must admit that I know little about Seventeen, so I won't be bothering you with details considering the company.
I decided to start with Seventeen Supreme 23. It's a gorgeous pastel peach cr‬è‪me, the kind that I was looking for a long time. The color itself is beautiful, but there's something that bothered me a lot. The brush is wide and you can coat your nail in only two strokes (maybe one if you have narrower nails), but it's made of very rough bristles that pick up some of the polish of the previous coat whenever you're trying to add another one. This may not be noticeable on the photos, but it's a real pain in the ass if you're not being careful. The polish is very opaque. You'd probably need only one coat, but I used two as I do for all my swatches.
The second polish that I'm going to show you today is Seventeen Supreme 31. It's a very pale pastel green cr‬è‪me. I'd say it's kind of a pistachio green with a hint of yellow. Has the same problem as the 23 considering the application, otherwise it's perfect. Again, opaque in only one coat, two if you prefer thinner coats.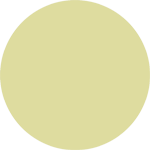 So, which one do you like better? :)
Thanks for reading & have a good night.