Hey guys!
Today I decided to share some pearl finish polishes that I own. You know that feeling when you buy a polish and realize it sucks? I try to keep myself from buying useless polishes that I almost never use, but there are those moments when they look so beautiful in the bottle and so ugly on the nails. Thankfully I actually purchased only one of these polishes (the other one was a gift from my mom and apparently she thinks I like pink pearl polishes). Onto the polishes...
Let's start with the gift first. It's called Golden Rose with Protein 321. Like I previously mentioned, it's a pink pearl polish, almost fully opaque in 2 coats. I'm not sure if the pearl polishes even get fully opaque after a couple of coats. Nonetheless, if I put aside my hate towards these kind of polishes I'd say that it's a pretty good polish.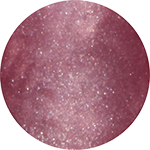 The second polish is the one that looked so interesting in the bottle. Classics 03 is a very pale milky pearl polish with a blueish sheen. Just like the other one, this one is almost opaque with 2 coats. I would not recommend wearing it by itself, that is unless you like having a weird blue alien nails :D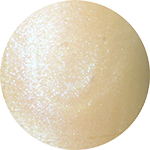 I never planned to wear this polish by itself, so of course I layered it over black.You get a nice looking blue polish. Excuse the middle nail, I accidentally smudged it with my cleanup brush.
Thanks for reading & have a good night!