Good morning everyone!
Today I'm going to show you a brand that I've been trying to buy and try out for a long time. Deborah Milano doesn't really have a huge variety of colors (especially the full sized bottles), but the ones I got look really nice. I must say that the price is quite expensive (approx. $4.5 for a 4,5ml bottle I think). Luckily for me I got them on a 2 for 1 sale and I plan to get more real soon.
Before I begin, I'd like to write a few words considering the quality of the polishes. The brushes are wide, just as I like them. Generally the formula is good and the application is flawless. I really like these polishes.
Pistache Green is one of those polishes where no detailed explaining of the color is really needed. I've been looking for a pistachio green cr‬è‪me for a while and this one showed up when I wasn't even trying. It's opaque in 1-2 coats, depending on the thickness. The photos are with 2 coats, as always.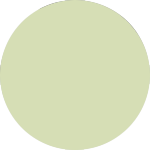 I Am Your Mermaid is a blue nail polish packed with tons of shimmer. As you can see from the swatch photos, it's rather sheer. Two coats won't give you full coverage. Since I painted my friend's nails with this polish before I swatched it I can say for sure that 3 coats make it appear fully opaque. It's great for layering, too. Great polish for summer :)
Which one do you like best?
Thanks for reading & see you soon.