Hey everyone!
Today I have some swatches for you. Some of them have been sort of lying around, waiting to be posted from a long time ago and some of them are new. Nonetheless, they didn't really fit in other posts, so I decided to just write a random post today :)
Let's start with the prettiest.
Seventeen Supreme 104 is a blue flakie top coat. The flakies aren't chunky, they are small and delicate, just the way I like them. This is a polish that works best on darker shades. I layered it on top of Rimmel Aye, Aye Sailor, a navy blue cr‬è‪me, because I hadn't noticed that I have spent my black. I actually love it more on top of the blue one, it really gives it dimension.
S-he Stylezone 313 is a shimmery teal polish. This is my first experience with S-he polishes and it wasn't the best. I absolutely love the color of the polish and all, but the application was horrible. I wish to try more of the brand before I make any bad assumptions, after all it could be a faulty bottle. The problem was the brush. The bottle is pretty tall and the brush is really long. There was tons of polish dripping all over and I ended up applying more polish than I should have hence the bubbles.
Aura Look Into His Eyes
is a lovely vintage-y pink cr‬è‪me. It's opaque in 2 coats and it's absolutely great for those who want to wear something subtle. In fact, I wore it on my
Nude & Lace
manicure, but I didn't have a swatch photo back then.
Rapsodi Pacific 13 is a pink neon polish with a jelly-like consistency. It's not really opaque by itself, so I layered it over white. It gave me a hard time when I tried to photograph it and this was the best I could do :)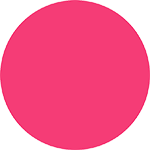 And those are the swatches for today :)
Just a quick note. My second midterms are coming up and I might be a bit absent from blogging again.
Don't worry, though, I'm planning to come back with loads of nail art for you guys!
Thanks for reading!