Hey everyone!
Today I'm going to show you the third nail polish from Golden Rose's Holiday collection, which is also the last one from the glittery ones.
Golden Rose Holiday 59 is a raspberry textured polish with plenty of gold shimmer. This one was a tough choice for me, because I wanted a red/pink textured polish, but in this collection 7 out of 17 polishes are red and most of them are pretty similar. There were minor differences, but in the end the golden shimmer is what made me buy this polish. The color is really beautiful, but at the same time very hard to capture on the photos. My photos aren't very accurate, because the shade is less red IRL and it looks much pinker.
Just like the others, it dries really fast. It has a gritty texture and a matte finish.
I applied a top coat and the result was pretty amazing. The shimmer was emphasized, but the color itself got a little darker, which I didn't like at all.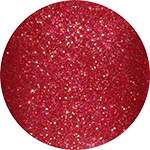 Thanks for reading :)