Hey everyone!
Today I'm going to show you the swatches of these two Aura nail polishes that I got a while ago. There's a make up store here that had a 2 for the price of 1 sale on Aura polishes, but the downside is that they are matched in advance (and some of the polishes you get can be old and separated).
Aura Hip Hop is a purple polish with tons of turquoise specks that give the polish a bit of a duochrome effect. It's a pretty sheer polish, with 2 coats there is a visible nail line, but I suppose that it'd look awesome when layered on top of a deep purple color. The only reason why I got this duo of polishes was Hip Hop. It's become one of my top 10 polishes for this year. There was a darker version of this polish that I'm trying to find. I'm not sure what's it called, but it was in another duo that had a pretty useless grey polish (it was so old that you could see all of the colors separated in a couple of layers).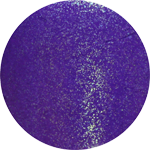 Aura Ixxx Away All My Money is a caramel colored polish. It's just a plain, creme shade. I think it's pretty "meh" compared to Hip Hop. It has a nice and creamy formula, which I love, but I don't see myself wearing this polish way too much. Opaque in 2 thicker coats.
I'm not sure what's the "Ixxx" part supposed to mean, so if anyone has an idea please comment below, because it's bugging me and I need to know :)
Thanks for reading!