Hey everyone!
After almost a month of not posting anything, I'm back and I have tons of nail polishes to show you. For today, I chose four purple nail polishes that I bought in one day. All of them are purple, yet none of them are the same :)
I'll start with Rimmel London Pompous, a gorgeous royal purple with plenty of shimmer in it. I'm not going to talk about Rimmel London's quality, since I've already done that on many occasions. But, there was one thing that surprised me a lot. In my experience I haven't come across with a polish that shares the same appearance with Pompous and that has a shear consistency. It's almost as if they want you to layer it on top of another polish. You need at least 3 coats to get to the opacity that's shown below.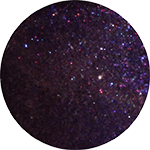 The next polish is another one by Rimmel London and it's called Rock Republic, a light, dusty purple chrome with a silver undertone. A quick note is that I wouldn't normally wear a polish like Rock Republic by itself and I got it mainly for stamping. Pictured below is only 1 coat of polish, which proves my point about the stamping. It appears somewhat plain on daylight, but under bright light there was some shimmer that I could notice (see the color drop).
Golden Rose Holiday 69 is a textured polish that has a color that's in between pink and purple. I can't say that it's 100% purple nor pink, but I think that it has more of a purple tone to it. You probably know by now that I fell in love with the textured polishes trend and I already have plenty of Golden Rose's textured polishes, but they expanded their collection with a couple of spring/summer shades. This shade in particular has a somewhat pearly appearance. 2 coats for the photo.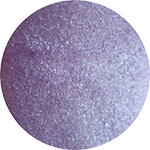 And the last purple polish for today is Golden Rose Carnival 11. It's a very complex glittery polish. The base is clear, so you can layer it on different polishes. I decided to layer it over a peachy nude base. It's consisted of purple glitter that's mainly hexagonal in different sizes that has a darker and lighter shade of purple. It has very small and thin string glitter that's barely noticeable. The most interesting component is the largest hexagons which are semi-transparent and have a pearly finish. Personally, I haven't seen such glitter before and I must say that they look incredible.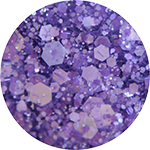 Which polish did you like best?
Thanks for reading!