Hey everyone!
Last month was my birthday and I decided to get some polishes. I didn't want them to be regular polishes from Macedonia, so I got half OPI Euro Centrale collection from Spring 2013. I'm absolutely in love with these polishes and I'm swatching them one by one because I want to wear all of them :)
In the meantime, I also got Bundle Monster's CYO 2013 stamping plates, so you should expect plenty of stamping manicures in the future.
I used OPI You're Such a Budapest as a base (you can see the color swatch below). On my index and pinky I added a coat of Golden Rose Carnival 01, a beautiful matte white glitter, while the middle and ring finger were stamped using BM-423 and a matte white polish called BK 16. I left the thumb "blank" and topped everything off with a coat of Seche Vite.
You're Such a Budapest is a dusty lavender polish with very subtle white shimmer. The shimmer is barely visible in the bottle and I couldn't capture it on camera, but it definitely is there. It was opaque in 2 coats and dried really fast. I'm not even going to mention the formula and brush because I've already said that I love OPI's polishes.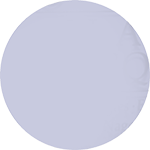 A quick apology for two things:
1. The state of my cuticles is absolutely horrible. I've neglected my nails recently, because I've got tons of projects for school and it's driving me nuts.
2. I'm not sure, but the photos might look a bit different. I switched my monitor a couple of weeks ago and I'm trying to get the settings right, so it might affect the editing a bit :)
Thanks for reading and have a nice day!