Hey everyone!
Today I'm going to show you a couple of swatches from one of my favorite brands - Essence.
Essence Here's My Number is one of Essence's textured polishes. I believe it's one of the first that came out. It's a grey based textured polish that has black and holographic glitter in it. The texture is not too apparent, especially when compared to other textured polishes that I own (such as the ones from the Golden Rose Holiday line). I wasn't too impressed with this polish. Pictured below is 2 coats + top coat for the second photo.
Here's My Number with top coat.
Next up is Essence Off To Miami!, a gorgeous coral creme. It has the usual Essence formula - it's opaque in 2 coats. What I love about this polish is that when compared to other similar shades has a pinker appearance. Note that the swatch may be a bit off, because I had problems with the color profile of my editing software - it may appear slightly grey-ish.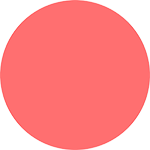 Essence Purple Cherry is a deep purple polish that has a formula that's in between creme and jelly. It has the opacity of a creme, but the shine of a jelly. It's an older polish from Essence and I think that it's discontinued. Two coats for the swatch, though you might need another one if you tend to apply thinner coats.
And the last polish for today is Essence Black Is Back. I don't really have much to say about this one. It's a plain black creme polish. I got it because I didn't have a nice black polish that I could use as a base. I don't like this one though. I usually like my whites and blacks to have a "chalkier" consistency because I use them as bases for nail art. This one is way too shiny for my preference.
Thanks for reading!