Hey everyone!
Today I'm going to show you four amazing polishes from Golden Rose.
First off, I'm going to write about Golden Rose Rich Color 25. This one is a gorgeous polish whose color I'll describe as a mix between rose gold and bronze. It has the warmth of a rose gold, but it also has a bronze tint. It's opaque in a single coat, but I used two for the photo in order to eliminate a couple of streaks that occurred during application. This polish does an amazing job with stamping, too.
The next polish is Golden Rose Color Expert 02.
The Color Expert line is a fairly new one here and I must say that I'm loving it. Considering the price (50 MKD, ~0.8 EUR), these polishes have such a great quality. The formula is nice and thin, but most of them are fairly opaque (at least the ones I've tried) and they dry in no time.
This polish is a white creme. I'm always trying new white cremes, because I use them as a base in plenty of my manicures and this one is even better than my current favorite -
Golden Rose Milky Way
, because it dries really fast.
Next up is
Golden Rose Color Expert 37
, a gorgeous blue toned purple (blurple?) shimmery polish. Again, opaque in 2 coats. Absolutely amazing formula and really fast drying time.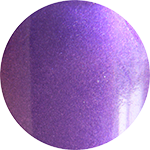 And the last polish is
Golden Rose Color Expert 63
. This one is such an awesome polish. It's a really bright green. It has almost like a neon appearance, but it really is somewhere in between. I can't call it a true neon, because it doesn't have the features of a neon polish formula-wise. Again, opaque in 2 coats. One of my new favorites for this summer :)