Hey everyone!
I'm continuing with the swatching and today I have a couple of Golden Rose polishes.
Golden Rose Rich Color 44 is a teal polish with golden micro shimmer, which unfortunately is barely visible on the nail. 2 coats for full opacity.
Golden Rose Rich Color 22 is a raspberry red shimmery polish. Very appropriate for Christmas, in my opinion. Lovely formula, 1 coat for full opacity.
Golden Rose Matte Satin 02 is a nude satin polish. I expected it to be more on the matte side, but it keeps quite a bit of the shine. Opaque in 2 coats. The application was a bit difficult since it dries really fast, there isn't much room for error (as you can see from my index finger on the swatch).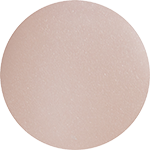 Thanks for reading!