Hey eveyone!
A little warning before I begin. Since this year is coming to an end, I wanted to swatch and post all of the polishes that I purchased in order to make up my mind about my yearly favorites. That means that during these couple of days, I will be posting mainly swatches.
I actually bought these last year, so they won't be entering the top polishes of 2014, but I will post them just so that I don't completely forget about them :)
OPI Can't Find My Czechbook is a cool toned sky blue creme. Very appropriate for spring and summer in my opinion. Usual OPI formula - application is nice and even and drying time is excellent. 2 coats for the swatch.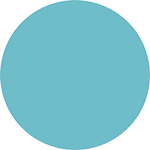 OPI A Woman's Prague-ative is a polish with a very funny name. It's a burnt orange shade with tons and tons of golden orange shimmer. I don't really see why this was in the Spring collection, since it reminds me of Christmas a lot. Again, typical formula and application. 2 coats.
OPI OY-Another Polish Joke is a shimmery yellow based golden polish. Reminds me of foil/metallic polishes, but doesn't really have their opacity. I can imagine this being good for gradients and layering, but by itself it just doesn't look too nice. 2 coats for the swatch, but needs more for full opacity.
Thanks for reading!